Deep Analysis Of The Recent Steel Price Drop
Since the National Day holiday, steel prices have continued to rise, but it did not take long to continue to fall.steel industry practitioners need to be rational.
There are three reasons for this.
First, Downstream terminal demand release is not as expected.Power supply in some parts of China is tight because of the power and production limits .The moves have a great impact on manufacturing production and operation.According to China Construction Machinery Industry Association statistics, 25 major excavator manufacturers sold 20085 excavators of all kinds, down 22.9% year on year;Sales of all kinds of loaders 9601, down 16.1% year on year in September .Although there have been signs of relaxation of production and power restrictions in some regions since October, the shortage of coal supply has not been effectively alleviated.Soon entering the heating season, industrial electricity will be affected as power supply protect people's livelihood as the keynote,.As a result, the strength of "steel demand" in the manufacturing industry will also weaken, and the lack of demand is a major factor leading to the fall of steel price shock.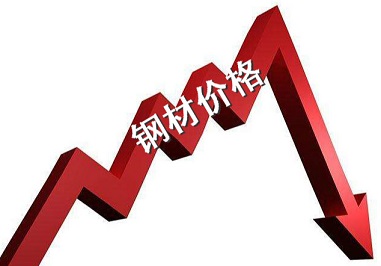 Second, raw fuel prices rise so quickly that affecting steel exports.
For a long time, iron ore, coke, coking coal, scrap steel, ferroalloy and other iron and steel raw fuel prices remain high,which is leading to the rise in production costs of steel enterprises.Some engaged in steel foreign trade operators dare not rashly accept orders.  
At last, steel prices continue to rise after entering the stage of correction.In October, steel price rise quickly once, and gain a lot. The price of some steel varieties rose 3 times in one day, up to 150 yuan/ton ~ 200 yuan/ton or so. There was a "fear of heights" in the market and downstream end users to accept degree is not high, mostly on the sidelines, the basic on-demand procurement, market as a whole, light trading business shipment.In the second trading week of October, steel prices began to fall.Ren Qingping believes that this period of steel prices mainly belong to high profit taking.
---
Post time: Nov-09-2021