Hot Sale Large Small Diameters Anti-corrosion Pipe for Fluid Transportation
Product Detail
Product Tags
At present, the global annual loss due to steel pipe corrosion is as high as 500 billion US dollars. Anticorrosive steel pipes can effectively prevent or slow down corrosion, extend the service life of steel pipes, and reduce the operating costs of steel pipes.
Classification: inner wall anti-corrosion classification (liquid epoxy coating IPN8710 anti-corrosion, fused epoxy powder anti-corrosion); outer wall anti-corrosion classification, 2PE/3PE anti-corrosion and single-layer PE anti-corrosion; epoxy coal tar anti-corrosion; outer coating anti-corrosion; process anti-corrosion.
Material: FBE epoxy powder anti-corrosion implementation SY/T0315—2005 "Technical Specification for Single-layer Fusion Bonded Epoxy Powder Coating for Steel Pipelines"
2PE/3PE anti-corrosion implementation GB/T23257-2009 "Technical Standard for Polyethylene External Coating for Buried Steel Pipeline"
Anti-corrosion surface rust removal standard: sandblasting and rust removal of the outer surface of the steel pipe reach Sa2 1/2 level according to the requirements of GB/T8923-2008, and the depth of the anchor pattern on the surface of the steel pipe is 40-100μm.
Specification: seamless steel pipe, spiral steel pipe, straight seam welded pipe, galvanized steel pipe, stainless steel pipe, and its outer diameter is 16-800mm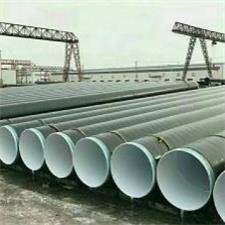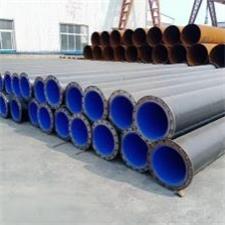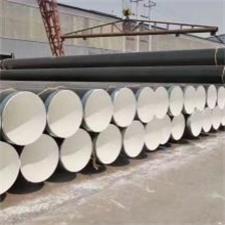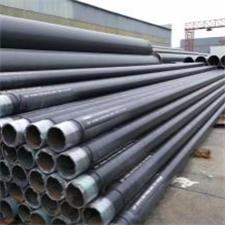 Anti-corrosion steel pipe base material includes spiral pipe, straight seam pipe, seamless pipe, etc. It is widely used in long-distance water transportation, petroleum, chemical industry, natural gas, heat, sewage treatment, water source, bridge, steel structure, ocean water transportation in our country. Piping engineering fields such as piling.
In addition to improving the service life of steel pipes through anti-corrosion, it is also manifested in the following aspects:
1. Combine the mechanical strength of the steel pipe with the corrosion resistance of the plastic;
2. The outer wall coating is more than 2.5mm, resistant to scratches and bumps;
3. The inner wall friction coefficient is small, 0.0081-0.091, which reduces energy consumption;
4. The inner wall meets national health standards;
5. The inner wall is smooth, not easy to scale, and has a self-cleaning function.plication
---
---
Write your message here and send it to us