Chinese Manufacturer Weather-resistant Structural Steel Plate for Building Decoration
Product Detail
Product Tags
(1)A high weathering steel
High weather resistance structural steel is to add a small amount of copper, phosphorus, chromium, and nickel to the steel to form a protective layer on the surface of the metal collective to improve the performance of the steel against atmospheric corrosion. You can also add a small amount of molybdenum, niobium, Elements such as vanadium, titanium and zirconium can refine the grains, improve the mechanical properties of steel, improve the strength and toughness of steel, reduce the brittle transition temperature, and make it have better resistance to brittle fracture.
(2)Weathering steel for welded structure
The elements added to the steel, except for phosphorus, are basically the same as high weather resistance structural steel, and have the same function as it, and improve the welding performance.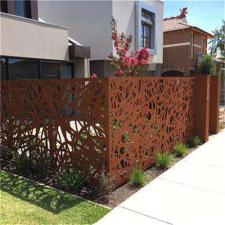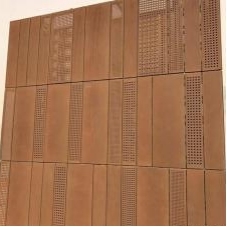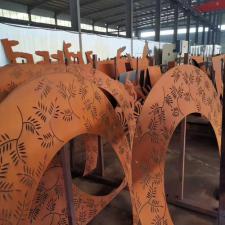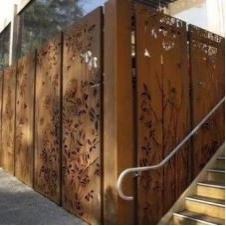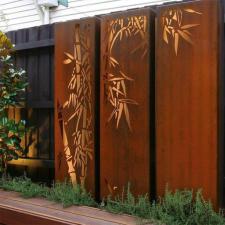 The use of high weather resistance structural steel is better than weather resistance steel for welded structure because of its atmospheric corrosion resistance. It is mainly used for bolting, riveting and welding structural parts for vehicles, containers, buildings, towers and other structures. When used as welded structural parts, the thickness of the steel should not be greater than 16mm. Weather-resistant steel for welded structures has better welding performance than high-weather-resistant structural steel, and is mainly used for welded structural parts for bridges, buildings and other structures.
Note: we provide customize service, all the steel tube will according your design to produce it.
Weather resistance level and performance index

Steel Grade

Standard

Yield Strength N/mm2
Tensile Strength N/mm2

Elongation %

Corten A

ASTM

   ≥345

≥480

   ≥22

Corten B

   ≥345

≥480

   ≥22

A588 GR.A

   ≥345

≥485

   ≥21

A588 GR.B

   ≥345

≥485

   ≥21

A242

   ≥345

≥480

   ≥21

S355J0W

EN

   ≥355

490-630

   ≥27

S355J0WP

   ≥355

490-630

   ≥27

S355J2W

   ≥355

490-630

   ≥27

S355J2WP

   ≥355

490-630

   ≥27

SPA-H

JIS

   ≥355

≥490

   ≥21

SPA-C

   ≥355

≥490

   ≥21

SMA400AW

   ≥355

≥490

   ≥21

09CuPCrNi-A

GB

   ≥345

490-630

   ≥22

B480GNQR

   ≥355

≥490

   ≥21

Q355NH

   ≥355

≥490

   ≥21

Q355GNH

   ≥355

≥490

   ≥21

Q460NH

   ≥355

≥490

   ≥21

Corten

C%

Si%

  Mn%

P%

  S%

  Ni%

  Cr%

 Cu%

 

≤0.12

0.30-0.75

0.20-0.50

0.07-0.15

≤0.030

≤0.65

0.50-1.25

0.25-0.55

 

Size




Thickness

0.3mm-2mm(cold rolled)




Width

2mm-50mm(hot rolled)




Length

Coil or as you need length




Common 

size

 

Coil:4/6/8/12*1500/1250/1800*Length(customized)




Plate:16/18/20/40*2200*10000/12000



---
---
Write your message here and send it to us